Let Team SJB Guide You to the Perfect Insurance Solution
Team SJB Core Values
Do What is Right, Always: With every decision you place client needs first, keep your commitments, and take responsibility for your actions especially when you make a mistake.
Positive Attitude: Like life, this industry is not easy at times. If you are brave, resourceful, and proactive in tough situations you will succeed. Limit complaining and make the choice of focusing on the positive outcome versus the negative problem you're helping solve.
Respectful: Live by the Golden Rule: treat others how you want to be treated. This rule applies to our clients, colleagues, and in our communities where we spend personal time.
Help First: We are in the business of providing help to our clients. Without their need for help, there is nothing for us to do here.
Embrace Change: In our business change is inevitable, normal, and necessary for our continued growth. You don't need an answer for everything; however, the ability to evolve and understand the situation with an open mind is the key to our success.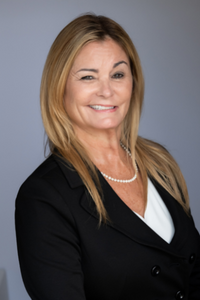 President, Benefits Advisor
Sheila J. Butler
"Self-made success story" is a phrase that best describes Sheila Butler, president of Sheila J. Butler & Company, Inc. Sheila's determination to provide an exceptional level of service has helped her clients navigate the often-confusing world of health insurance and driven the success of the firm. In addition to providing strategic vision, Sheila is hands-on, working closely with clients, carriers, and providers to ensure satisfaction.
Sheila began her employment in 1994 with Larry Denney & Associates, an established agency in Carrollton, Georgia, overseeing individual and group sales. Three years later she acquired the agency, changed the name to Sheila J. Butler & Company, Inc. and began her role as president. An involved member of the community and a Carrollton native, Sheila has based her business on the philosophy that "… you should not have to worry about healthcare."
Fun fact: Sheila has never filled out a job application. She is passionate about giving back. Her bucket list item is to see a family of whales close-up.
Sheila loves helping people, which is right in line with one of our signature core values: Help first.
Give Sheila a call: (770) 834-5103
Vice President, Benefits Advisor
Blake Butler
Blake joined the Team SJB in 2010 after serving in the U.S. Army for six years and serving two tours of duty in Iraq. Blake applies his experience as a staff sergeant which is an added value to both the agency and our clients. Blake is an exceptional Benefits Advisor to his clients, and he serves as a mentor in training and managing our sales team.
Fun fact: Blake's childhood dream was to be a paleontologist. An item on his bucket list is to visit the National Parks out west.
Blake displays our core values best by embracing change. He is able to lead the agency through any transition by creating a plan of action and executing efficiently. 
Give Blake a call: (678) 390-1018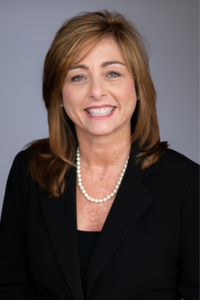 Senior Account Manager
Jill Billow
Jill Billow became part of Team SJB in June 2010. She brings with her over 18 years of customer service, human resources, and management experience. Jill is the Senior Account Manager for both new business and retention. Jill manages the large market service team and is involved in the day-to-day navigation of the agency's effort to provide exceptional customer service to our clients.
Fun fact: Known as "Jilly" to her grandchildren, Jill is all about family first. One of her bucket list items is to vacation in an overwater bungalow.
Jill displays each of Team SJB's core values in numerous ways, but you can always count on the fact that she is going to help first!
Give Jill a call: (678) 390-1013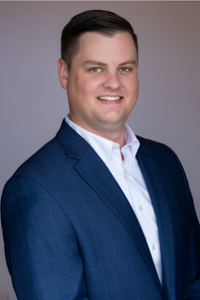 Benefits Advisor
Brett Matthews
Brett Matthews joined Team SJB in April of 2016. Brett is a Benefits Advisor for both new business and retention. Brett possesses the knowledge and expertise needed to create optimal employee benefits offerings for our clients. He seeks out innovative solutions to ensure that our clients are informed on all available product offerings.
Brett graduated from the University of West Georgia with a BA in Business Management, with a focus in small business and entrepreneurship. While pursuing his degree, Brett was employed at Sunset Hills Country Club. Through his employment, Brett acquired excellent customer services skills, including precise attention to detail, and the ability to anticipate customer needs.
Fun fact: Brett is an avid Duke fan – the University, and also his dog, Duke. Brett's childhood dream was to be an FBI agent. He lived in Germany for 3 years and has visited 26 different countries.
You can count on Brett to have a positive attitude. He is known in the office for being a neutral voice, and he consistently shows respect for others.
Give Brett a call: (678) 390-1079